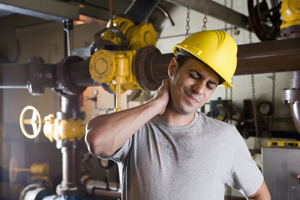 More than 70% of workplace injuries involve the joints, muscles, ligaments, spinal discs and nerves of the spine or extremities.
By law, Ohio injured workers may choose chiropractic care for the treatment of their work injury. Dr. Carradine is an Ohio Bureau of Workers' Compensation Certified Provider and specializes in the diagnosis and treatment of work related injuries. She can provide many different types of treatment, including gentle chiropractic care, spinal decompression, therapies and acupuncture. Our office will help you complete all the necessary correspondence related to your work injury. We understand that work injuries are already stressful enough without confusing paperwork. Our experienced staff is highly knowledgeable about the workers compensation system and can assist you in navigating through the workers compensation process.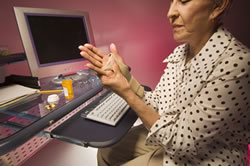 Sometimes companies will try to direct their injured workers to specific doctors, and although the company may suggest that you attend these doctors, they may not force you to do so on a continued basis. It's not uncommon for company doctors to be more concerned about the best interests of the company than those of the injured worker.
Work injuries often result from an isolated incident but can also occur from repetitive stresses over the course of time. We offer a variety of treatments that can successfully treat many different types of work injuries including conditions, such as Carpal Tunnel Syndrome.
Looking Out for You!
Company doctors or nurses may offer less care than you really need by minimizing your injury and simply sending you on your way with little or no treatment. Likewise, the significance of your injuries may not be taken seriously and fully cared for at the Emergency Room. Our patients always come first! Although we like to think of ourselves as being both company and patient friendly, we will never ignore or minimize your injuries at the insistence of the company or the managed care organization handling your claim.
We'd love to meet you and answer your questions on workers compensation. Dr. Carradine has been helping injured workers recover from their injuries for over 25 years. Give us a call today at (330) 758-4446!