"I didn't experience a miracle, but I've seen them…"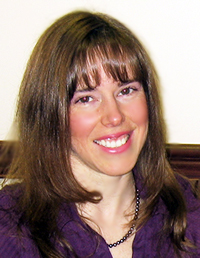 I chose to become a chiropractic physician because chiropractic was a natural form of health care and being able to get people well without the use of harmful drugs or surgery appealed to me. I was a Cytotechnologist, which involved evaluating cellular samples for cancer, infectious organisms and other pathologies. After working in hospitals and clinical laboratories, I saw many shortcomings of traditional, allopathic medicine and sought out a profession with a holistic approach. When I began my chiropractic studies, I knew chiropractic could help people with back pain, neck pain, headaches, and other musculoskeletal conditions. As a chiropractic student, I came in contact with chiropractors who spoke of helping people with conditions such as allergies, asthma, high blood pressure, digestive problems, and female problems just to name a few. I have to admit, I was a skeptic although I knew that the nervous system controlled all the other systems in the body. I understood that when a chiropractor adjusts the spine, it affects the nervous system, but I was still skeptical about chiropractic improving any non-musculoskeletal conditions.
Benefits of Chiropractic Care
In my own practice, however, I have seen the benefits of chiropractic extend beyond the musculoskeletal system. While I only treat the musculoskeletal system, I have had many patients over the years tell me of other conditions which resolved or have improved since they began chiropractic treatment. I've had women get pregnant who were unable to get pregnant even after having spent thousands on infertility treatment. I have had patients tell me that their allergies, asthma, high blood pressure, irritable bowel syndrome or digestive problems have "cleared up" since they have been under care. I even had a patient once who told me his sense of smell had returned after having lost it for over 15 years. He said that the only thing different in his life was receiving the gentle chiropractic care I provide.
The miracles of chiropractic continue to amaze me. Of course, most of our patients complain of back and/or neck pain, which can be very debilitating. We take it for granted that we can bend over to put on socks or tie our shoes. Sometimes back pain is so severe that a patient is unable to perform these seemingly simple tasks. Chiropractic has enabled many of my patients to resume activities of daily living or participate in sports that they thought they could never do again. Chiropractic has improved the quality of life for literally thousands of patients before my eyes and has become a more rewarding profession than I ever could have imagined.
Chiropractic Education
I grew up in the Mahoning Valley in the small farm community of Ellsworth, which has since grown. I graduated from Western Reserve High School with honors. My undergraduate studies were completed at the University of Akron where I received my Bachelor of Science degree, cum laude, in Cytotechnology. My clinical training in Exfoliative Cytology was conducted at Akron General Medical Center. After graduation, I worked full-time as a cytotechnolgist at Holzer Clinic in Gallipolis, Ohio and also took courses at Marshall University in Huntington, West Virginia and the University of Kentucky in Lexington. I received my Doctor of Chiropractic degree, magna cum laude from Life College of Chiropractic, which is now known as Life University and is located in Marietta, Georgia.
I have taken extensive postgraduate continuing education in x-ray, MRI, nerve conduction studies and electromyography, gentle chiropractic techniques, pediatrics, geriatrics, clinical nutrition, whiplash, spinal trauma, carpal tunnel syndrome, headaches, TMJ Dysfunction, neck, low back and extremity pain, safety prevention, laser, physiotherapy, spinal and extremity rehabilitation, orthotics fitting, acupuncture, nutrition, and workers compensation law. I hold a certification in Electrodiagnosis through National University of Health Sciences and have also taken Electromyography and Clinical Neurophysiology through Harvard Medical School. I have been certified as an Advanced Proficiency Rated Activator Methods doctor since 1994, and I am also certified in Impulse Instrument Adjusting. I have earned both Fellow and Diplomate status in acupuncture through the International Academy of Medical Acupuncture. I have completed advanced clinical training in biomechanics and orthotics, and I am certified in sole supports dynamic casting technology. My pilates certification is through Stott Pilates™, an anatomically based system of stretching and strengthening exercises that enhance a patients rehabilitative program. In addition, I am a certified Decompression Therapy Practitioner.
Highest Quality of Care
Our office strives to give each of our patients the highest quality of care possible with caring, compassionate staff in a warm, friendly atmosphere. It is our goal to assist each patient in obtaining optimal health and enable them to maintain that health. Our patients range from infants to seniors with all ages in between. We utilize modern technology in gentle adjusting techniques, therapies and diagnostic equipment, continuing to upgrade all aspects of our office to best serve our patients. We offer more different types of treatment than any other chiropractic office in the area. Both doctors and staff attend continuing education seminars. We also realize that our patients time is just as valuable as ours. Therefore, we don't overbook patients but rather schedule properly to avoid unnecessary waiting. We practice a "no wait" policy on a daily basis.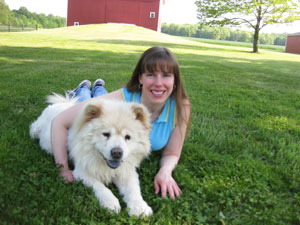 ​I like to spend time outdoors and enjoy snow skiing, hiking, kayaking, whitewater rafting, water skiing, and golf. I have one daughter with four legs and a tail. She is a chow chow, and her name is Chablis. She's not interested in boys, doesn't want a new car, and never complains about my cooking!
Personally, I receive chiropractic adjustments twice per month, and I exercise three times per week with the Stott Pilates reformer. I only take organically grown, whole food nutritional supplements and try to live a healthy lifestyle.
Thank you for visiting our website. I look forward to meeting you in person and learning how we may be of service to you. Please give our office a call at 330-758-4446 or email me and we'll arrange a time to discuss your health concerns and explore your options.